What to Look for When Buying a Sun Lounger?
When the warm weather is here and the sun is shining, it's time to bring out the trusty sun lounger for some blissful relaxation. If you're looking for a new one or simply haven't got one yet, we're right here for you with some handy advice on what to look for. In this guide we'll list all the different types, materials and other features you should be looking out for.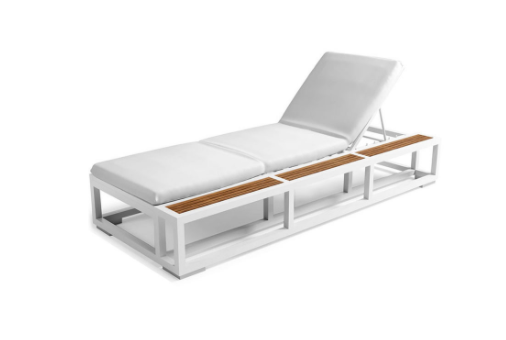 Types
Do you want something that's highly practical or luxuriously sumptuous? Or perhaps you want to soak up the sun with a partner? Loungers come in all different types so make sure you bear all the options in mind before you buy.
Reclining
A reclining sun lounger offers you multiple seating positions so you can relax to the max. Some models recline all the way down to flat so you can sunbathe on your front.
Folding
Highly practical, folding designs can easily be put back into storage after use or during bad weather.
Day beds
If you want both comfort and luxury, a day bed is the ultimate choice. These decadent lounge seats feature sumptuous cushions and offer plenty of room for two.
Double
Top up your tan together with a double design, which features either two loungers next to each other - often with a table in between - or a sofa-style finish.
Materials
Each material has its own distinct benefits. Read on to find out about each type and see which suits you best.
Rattan
Rattan is a very lightweight and long-lasting material. Easy to move around, it'll withstand both rain and UV light without fading in colour. Care-wise, it just needs a quick wipe down every now and then with soapy water.
Wood
Wooden sun loungers are timeless in style and really blend in with garden surroundings. This material is ideal if you're after something sturdy for your back. To maintain it, treat it once a year.
Metal
Sturdy and easy to maintain, metal frames are long-lasting and can give a stylish contemporary look.
We also have LOUNGE CHAIRS for sale, if you need, please contact us.