How to Choose the Control system of Concrete Batching Plant
How to Choose the Control system of Concrete Batching Plant
Now all kinds of batching plants, whether mobile or fixed, are equipped with a centralized control system, which is divided into three types: full automatic control, semi-automatic control and manual control.
Some batching plant manufacturers try to persuade all buyers to adopt full automation, but buyers need to distinguish and make their own decisions.
Here, let's introduce each type of system.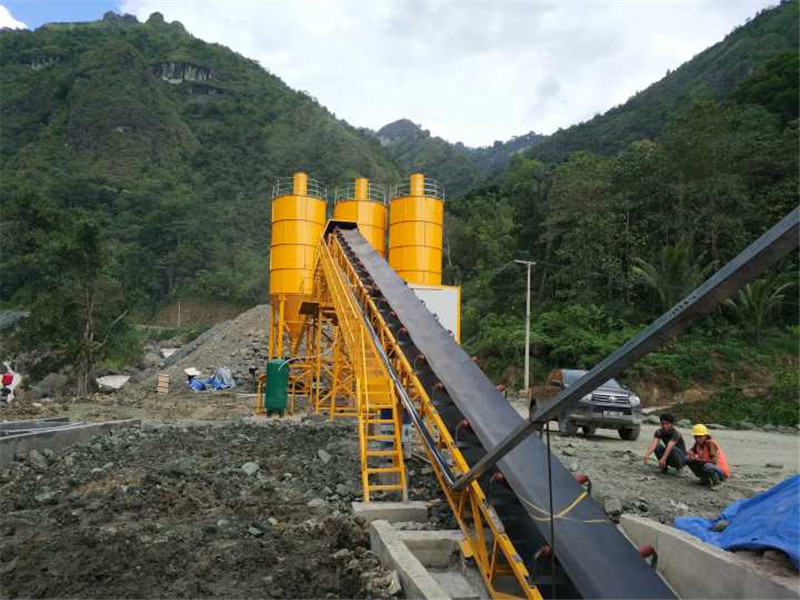 1. The factory adopts a fully automatic control system for automatic aggregate distribution, cement and liquid weighing, raw material transportation, mixing and unloading.
The only manual work that needs to be done is to press the "On" button at the beginning.
Of course, the operator needs to set the parameters of the required concrete in advance.
This control system has the characteristics of simple operation, high degree of automation, centralized monitoring, remote control and so on.
Although the cost is high, it requires very little manual work.
Generally speaking, the fully automatic system is suitable for factories with large projects, such as commercial concrete mixing plants.
2. Semi-automatic control systems are more commonly used in small or portable concrete plants for sale.
It consists of fewer components than a fully automated system.
During operation of the concrete plants, it can be operated manually to adjust the proportion of concrete and solve the failure problem.
The cost is lower than the fully automatic system to meet the operation needs of small and medium-sized plants.
3. The manual control system is stored in the cabinet.
It requires the least investment but requires the most mature operation skills, small footprint and high labor cost.
Currently, most plants are equipped with the first two systems.
You can choose according to your actual needs and budget.
More details about concrete batching plant, please contact us